If you have a situation where you have users in your organization that work as field agents, or do not belong to a domain, this is a solution you will want to adopt.
First you will need to download the Azure Storage Explorer Utility from Here. Once you get the tool installed, you will need to connect to your Azure Storage account.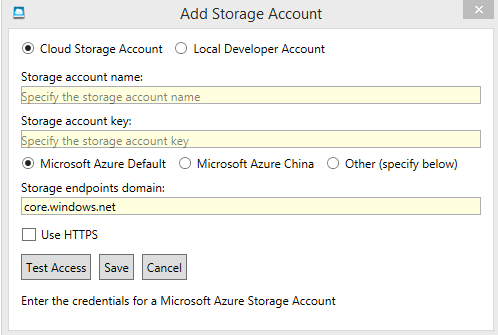 After you successfully login, you will notice the window looks very similar to a FTP application. Here you will store your signature files. The container that will host your signature files will be publicly accessible so that the users in your organization are able to retrieve the files without needing to Login.
Here you will also be able to host other files such as images you wish to you in your signature as well.
Here an example screen shot of what Azure Explorer looks like: